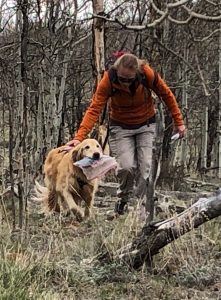 SARDOC is very sad to announce the loss of longtime Airscent K9 Monty.
Monty was a search dog for 12 years with SARDOC.  He was certified in Air Scent.  Monty absolutely loved his work, finding people, carrying his glove, giant sticks, searching buildings, and his lifetime partner Ann Brown.  He mentored many new handlers and taught us all many things about searching, life and joy.
Monty and Ann fielded through North Fork Fire out of Buffalo Creek.