October 24, 2004 – October 19, 2019
Certified in Air Scent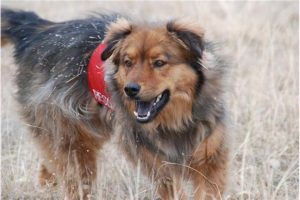 Jake was also known as Jakey, Jakester, Jake the Dog, and Just Jake.  He was a mixed-breed of unknown decent until a post-retirement DNA test revealed that he was ¼ Australian Cattle Dog, 1/8 Chow, 1/8 Siberian Husky, 1/8 Collie, 1/8 English Cocker Spaniel (didn't see that one coming), and ¼ Breed Group(s) (which include the Herding, Sporting, Terrier, and Hound dogs).  Jake started with Search & Rescue Dogs of Colorado (SARDOC) in July of 2005 as a 9 month old puppy. He trained and fielded with SARDOC and Larimer County Search & Rescue (LCSAR) for almost 10 years.  Jake was forced into retirement in 2015 due to my (his handler's) circumstances.
Jake loved Search & Rescue (SAR) and took his work very seriously.  He cross-trained in Water, Avalanche, Human Remains Detection (HRD), and Urban.  Jake's joy of finding his subject(s) and coming back to tell me was evident by the big smile on his cute little face!  He especially loved the water searches.  After doing a shoreline search of a body of water, Jake would run ahead of his team and jump into the boat in readiness of an above water grid search to pinpoint his subject.  We couldn't get there fast enough for Jake and he often started barking to let us know we needed to hurry up!  In fact, he loved the water work so much that after his retirement we were at Union Reservoir in Longmont and Jake commandeered a complete stranger's paddle board so that he could conduct a search.  Imagine my surprise when I glanced out upon the reservoir and saw him on a paddle board with a strange man.  What was even more surprising (but not) was that Jake was obviously working!
Jake touched so many lives on and off the SAR field, with his passing I am reminded of just how many.  Jake did whatever I asked of him, without question, with determination, and with grace.  You will never meet a more loyal dog.  Every day with Jake was a gift and I was blessed to have partnered with him and to have had him in my life for as long as I did.  However, I will miss Jakey terribly, he was everything to me!  He taught me so many lessons about SAR and about life.  Jake is the reason I got involved in search and rescue and I am thankful for all of the incredible experiences and the wonderful people and dogs we met along the way.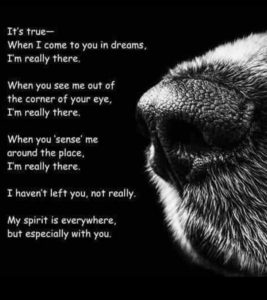 Kathy Kosorok, Handler